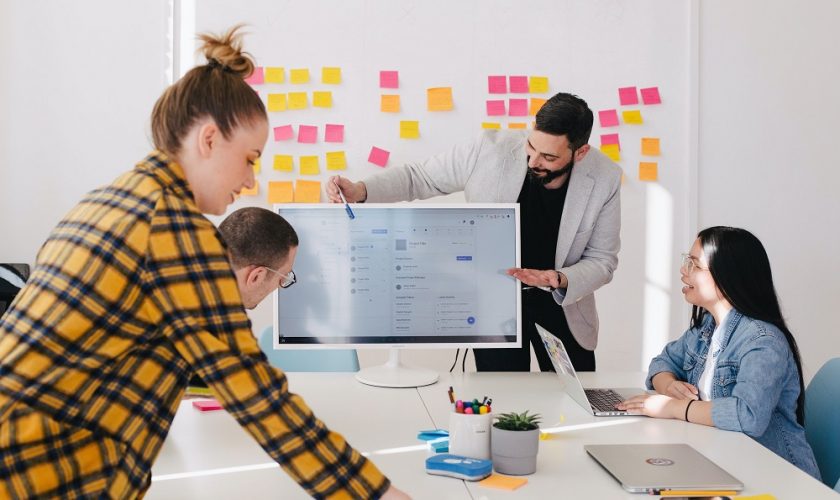 In the fast-paced, competitive, highly digitalized world of sales, every interaction with prospective customers matters. Whether it is a cold phone call, a follow-up email, or a scheduled Zoom meeting to run the client through some demo, every such contact and exchange has an impact on the customer's path to the purchase, their conversion rate, loyalty towards the brand, and more. These interactions, also known as sales engagements, shape the customer's entire journey, helping foster and sustain a beneficial and positive relationship between a salesperson and the buyer.
Communication with potential buyers can happen in many ways and via multiple channels. Sometimes they call you, or you call them; other times, they reach out through social media or even run into you at a conference. While there is no 100% sure way to plan for all these sales opportunities, there is something to help you keep an accurate track of them to make certain that none goes missed – sales engagement software.
What Is Sales Engagement Software?
To be successful in what they do, your sales reps and agents need a robust and effective tool that will help them keep up with each touchpoint with the customer regardless of the channel it happens through. Modern sales engagement software has the power to assist your sales team in streamlining their interactions and communications with prospects and making this massive of data more easily accessible and usable in terms of analysis. Integrated with your CRM system, a professional sales management solution like the Reply sales engagement platform can help automate many tedious tasks and facilitate the interaction between your sales, marketing, and customer support teams.
Single user interface. No more toggling between apps to get a task completed – a single UI will let your sales reps run most of their activities from one place and with just a few clicks.
Easy planning tools. With an advanced sales engagement instrument, you can automate a lot of things that previously had to be carried out manually, like scheduling phone calls and follow-ups, identifying and specifying the best timing and channels for messaging, etc.
Efficient reporting and analytics. With advanced reporting and analytics capabilities of sales engagement platforms, measuring the effectiveness of your sales efforts and enhancing your sales strategy will become easier.
While the benefits you get by employing a cutting-edge sales engagement platform vary with the product you choose, there is a range of baseline features and capabilities found in every such solution that make your day-to-day sales activities more effective.