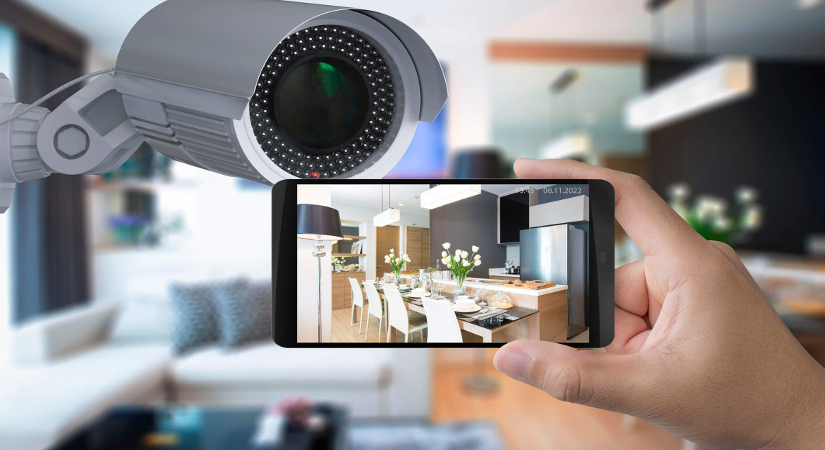 You can improve the security of your home in many ways, depending on where you live and the budget you have available. Enhancing the security of your property gives you peace of mind and helps to ensure the safety of you and your family. Below are some of the ways you can do this that do not need to cost the earth and help ensure your home is less of an appealing target to intruders.
Consider Installing Cameras
As technology has improved, there are many things you can use to help protect your home, such as a wireless CCTV camera system. You can place the cameras in strategic areas of your home and monitor them using an app on your phone, and it can also send you a notification when movement is detected. The cost of a home CCTV system will depend on the type of system you get and how many cameras you require, and if you want it to be professionally monitored.
Add A Video Doorbell
Another type of camera you may want to add to your home to help improve security is a video doorbell so you can see who is knocking even when you are out. They can be an excellent deterrent for thieves targeting homes, and they are also relatively cheap. You can instal one in minutes, and all you need to do is connect it to your Wi-Fi, download the app, and you are good to go.
Install An Automatic Gate To Your Driveway
You can also consider installing automatic gates to your driveway to help boost your home security, and it can help stop unwanted visitors from coming up to your home. You can have one installed that has a video system so people can ring your bell, and you can let them in if you want to. You can open and close the gates with the touch of a button, and you will not even have to get out of your vehicle.
Get Yourself A Dog
Another excellent deterrent to keep thieves from your home is getting your family a pet dog. Thieves are much less likely to target a house with a dog, as they do not know if the dog is friendly or will attack them. Dogs can also make a lot of noise which is not what a thief wants when trying to break into someone's property. They are also excellent family pets that you and your family can enjoy, and they can also help ensure you get regular exercise.